Welcome to the Virtual Conference
Thank you for listening to your heart! If you weren't able to join us live, you can still watch the recordings of all of these fabulous sessions. See below for links to the videos.
---
Valve Disease Day Virtual Conference
Welcome Remarks

10:30 am ET
Lindsay Clarke is the Senior Vice President of Health Education and Advocacy at the Alliance for Aging Research. As Senior Vice President, Lindsay oversees all of the organization's health education initiatives—from funding to dissemination—focusing on age-related health conditions, diseases, and issues. Lindsay has created and overseen the well-respected Silver Book® series on the burden of chronic disease and the value of medical innovation in reducing that burden; a series of "pocket films" on topics from atrial fibrillation to sepsis; the Celebrating a Year without a Stroke Campaign on atrial fibrillation; the National Heart Valve Disease Day campaign; patient brochures and toolkits; healthcare professional resources; expert consensus whitepapers; patient websites; and countless other educational materials. Lindsay also represents the Alliance on a number of coalitions and as a member of the Alliance team she is also involved in strategic planning and execution of the Alliance's mission and goals. Prior to joining the Alliance more than 16 years ago, Lindsay was an attorney in Chicago and worked for Chicago-Kent College of Law as director of institutional projects. In that capacity she oversaw projects related to the institutional progress of the school, conducted extensive research and legal analysis, and produced key reports and proposals. Lindsay has also worked as a research assistant in a radiation oncology lab. She earned a Juris Doctor Degree from Chicago-Kent College of Law and a Bachelor's of Science degree from the University of Michigan, with a concentration in biology.
Lindsay Clarke, JD
Senior Vice President of Health Education & Advocacy, Alliance for Aging Research
Advancing Support for Heart Valve Disease in Congress
10:33 am ET
Representative Andy Barr is a leading advocate for raising awareness and advancing treatment for heart valve disease. The Congressman led a House resolution to commemorate Heart Valve Disease Awareness Day, and is lead sponsor of the Cardiovascular Advances in Research and Opportunities Legacy (CAROL) Act, which passed in the U.S. House of Representatives in 2021.
Watch Representative Barr's remarks here.
Andy Barr has served as the U.S. Congressman for Kentucky's Sixth Congressional District since January of 2013. Congressman Barr is a senior Member of the House Financial Services Committee and is Ranking Member of the Financial Services Subcommittee on National Security, International Development and Monetary Policy. In the 117th Congress, Congressman Barr also began serving on the House Foreign Affairs Committee, and serves on the Foreign Affairs Subcommittee on Asia, the Pacific, Central Asia and Nonproliferation. Since the outbreak of the COVID-19 pandemic, Congressman Barr has fought to deliver resources to frontline healthcare heroes, small businesses, workers and families throughout Kentucky. Congressman Barr helped craft and supported five bipartisan COVID-19 relief packages. An early supporter of Operation Warp Speed (OWS), Congressman Barr voted for $10 billion in funding for OWS, which led to the development of multiple safe and effective COVID-19 vaccines in less than a year. Congressman Barr also voted for $48 billion for vaccine distribution in schools, small businesses and healthcare providers shortly after COVID-19 vaccines were approved for emergency use authorization by the U.S. Food and Drug Administration (FDA) in December of 2020. Additionally, Congressman Barr helped devise the Paycheck Protection Program (PPP), which delivered over $1 billion in forgivable loans to small businesses and kept paychecks flowing to thousands of workers and their families in the Sixth District. In response to the outbreak of the pandemic, House Minority Leader Kevin McCarthy (CA-23) created the House China Task Force (CTF). CTF was established to examine the origins of the pandemic and provide policy recommendations to better position the U.S. against the emerging military, economic, political and technological threat posted by the Chinese Communist Party (CCP). Congressman Barr was selected by Leader McCarthy to help lead the CTF, Co-Chairing the Subgroup on Competitiveness and the Subgroup on Economics and Energy. CTF issued its final report and recommendations on September 30, 2020, which included five bills introduced by Congressman Barr ranging from protecting COVID-19 vaccine research from CCP hackers to enhancing coal mining permits to support the mining of rare-earth elements used to produce military weaponry such as the F-35 fighter aircraft. Congressman Barr's work on the CTF was instrumental in his selection to serve on the House Foreign Affairs Committee during the 117th Congress. Throughout his time in Congress, Congressman Barr has been a staunch advocate for veterans. In the 116th Congress, Congressman Barr served on the House Veterans' Affairs Committee. In 2019, he introduced and helped enact into law amendments to the Edith Nourse Rogers Science, Technology, Engineering and Mathematics (STEM) Scholarship as part of the Forever GI Bill. These amendments lowered the credit hour requirement in the scholarship that made it more accessible to student veterans across the country. Congressman Barr also worked to address the crisis of veteran suicide, successfully expanding equine assisted therapy (EAT) as an innovative treatment for veterans struggling with post-traumatic stress disorder (PTSD) and other invisible wounds of war. Barr's efforts culminated in historic EAT provisions being included in the Commander John Scott Hannon Veterans Mental Health Care Improvement Act. Despite the challenges brought on by the pandemic in meeting with constituents face-to-face, Congressman Barr remains committed to his Accessibility Initiative. Congressman Barr created several constituent coalitions focused on finding solutions that will help Kentucky's veterans, signature industries, and combat the ongoing drug epidemic. In 2020, a meeting with the Sixth District Veterans Coalition led to Congressman Barr authoring the Veterans Benefits Fairness and Transparency Act of 2020, which protects veterans applying for VA disability during the pandemic. This law, inspired by a local Kentucky veteran, was introduced, passed, and signed into law by President Donald Trump all within a calendar year. Congressman Barr is also focused on strengthening Kentucky's signature bourbon, equine, coal, agriculture and manufacturing industries, and serves as co-chair of the bipartisan Congressional Horse and Bourbon Caucus'. In 2020, the Horseracing Integrity and Safety Act, led by Congressman Barr was signed into law by President Trump. This represented the most transformational and consequential reform of the thoroughbred horseracing industry since enactment of the Interstate Horseracing Act of 1978 and solidifies the industry for decades to come. Congressman Barr also secured the passage of legislation that made permanent the Craft Beverage Modernization and Tax Reform Act (CBMTRA) in December of 2020, which was set to expire at year-end. This legislation lowers the Federal Excise Tax (FET) rates for distillers and includes Congressman Barr's AGED Distilled Spirits Act (ADSA), which is a huge boost for the Kentucky bourbon industry. Congressman Barr graduated from Lexington's Henry Clay High School in 1992, earned his Bachelor of Arts degree in Government and Philosophy from the University of Virginia in 1996, and received his law degree from the University of Kentucky in 2001. Additionally, Congressman Barr is a 2007 graduate of Leadership Lexington and has served on the Board of Directors of the Friends of the Isaac Murphy Memorial Art Garden and President of Prevent Child Abuse Kentucky. He and his late wife, Carol, have two daughters, Eleanor and Mary Clay.
Valve Disease Research at NHLBI

10:36 am ET
Watch this important discussion here.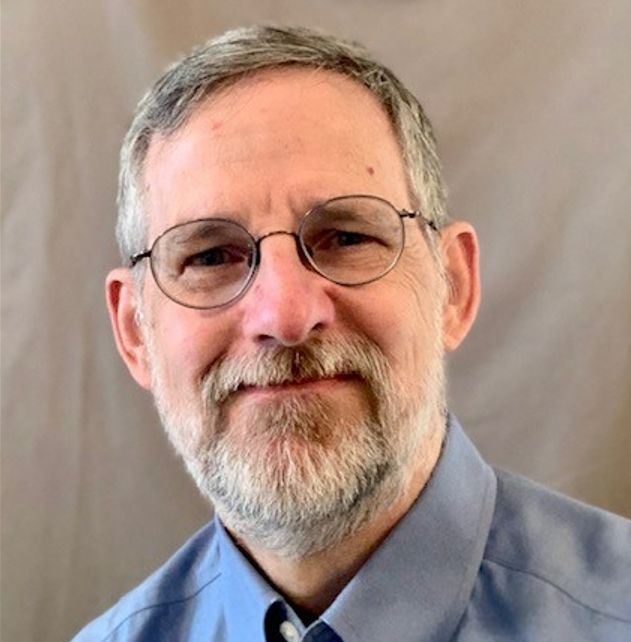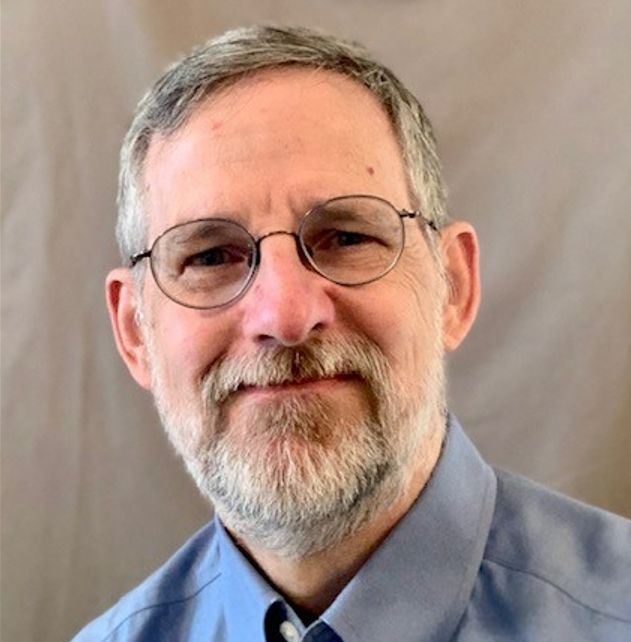 Dr. Evans is a Program Director in the extramural Division of Cardiovascular Sciences at NHLBI/NIH. His portfolio includes grants in valvular heart disease, heart failure, congenital heart disease, and magnetic resonance imaging. Prior to joining the Division, Dr. Evans was a research fellow in the intramural Laboratory of Cardiac Energetics at NHLBI. Prior to graduate school, he spent 11 years as an engineer in the microelectronics industry. Dr. Evans has a bachelor's degree in physics from M.I.T. and a PhD in biomedical engineering from Duke University.
Frank Evans, PhD
Moderator
Program Director, Heart Development and Structural Diseases, NHLBI
Joanna, Chikwe, MD, FRCS, is a recognized leader in the field of mitral valve repair and coronary revascularization, with expertise in minimally invasive cardiac surgery. Dr. Chikwe serves as Chair of the Department of Cardiac Surgery in the Smidt Heart Institute at Cedars-Sinai. She has published over 125 contributions in peer-reviewed medical journals including the New England Journal of Medicine and the Journal of the American Medical Association; serves on editorial boards of leading specialty journals including the Journal of the American College of Cardiology and Journal of Thoracic and Cardiovascular Surgery; and is a deputy editor of Annals of Thoracic Surgery. Her research interests focus on comparative outcomes research in cardiology and cardiac surgery. Dr. Chikwe has edited and authored three textbooks, including Cardiothoracic Surgery. A native of England, she completed her medical degree at the University of Oxford, followed by cardiothoracic surgery residency at the Royal Brompton and Harefield Hospitals in London. https://bio.cedars-sinai.org/chikwej/index.html
Joanna Chikwe, MD
Panelist
Chair, Department of Cardiac Surgery, Smidt Heart Institute at Cedars-Sinai
Judy W. Hung, MD, FASE is the director of the echocardiography lab, Division of Cardiology, at Massachusetts General Hospital, and professor of medicine at Harvard Medical School. She has a special interest in valvular heart disease, coronary artery disease, and optimizing noninvasive cardiac imaging techniques to improve diagnosis and treatment of heart disease. Her research involves understanding mechanisms of valvular heart disease and development of novel therapies to treat valve disease. Dr. Hung received her undergraduate degree from Harvard University and her medical degree from Tufts University. She completed her internship in medicine at UCLA Medical Center in Los Angeles before becoming a cardiovascular research fellow at the University of California San Diego (UCSD) Medical Center, where she also completed her medical residency training. Hung moved to Massachusetts General Hospital in 1994 where she completed a two-year general cardiology fellowship and then obtained subspecialty training completing a two-year clinical and research advanced echocardiography fellowship. This fellowship included training in Adult Congenital Heart Disease at Children's Hospital in Boston. Upon completion of her clinical and research fellowship training, Hung joined the Cardiology Division in the Department of Medicine, at Massachusetts General Hospital as an attending cardiologist. In 2020, Dr. Hung was elected president of the American Society of Echocardiography.
Judy Hung, MD
Panelist
Director, Echocardiography, Division of Cardiology, Massachusetts General Hospital
Listen to Your Heart, Before it Shouts at You!
11:00 – 11:55 AM ET
Please join this succinct discussion led by Dignity Health in Arizona as our structural program, women's heart program and WomenHeart support group along with WomenHeart National tackle disparities in valvular disease.
Listen to this fabulous panel here.
Rachel M Bond, MD, FACC, Women's Heart Health & Prevention Specialist is devoted to expert diagnosis and treatment for improved patient outcomes. Her expertise is in cardiovascular disease with special interest in women's heart health, prevention, lipid disorders, pregnancy-related heart disease, cardio-oncology and autoimmune-related heart disease.Dr. Bond is a board-certified attending cardiologist and the System Director of the Women's Heart Health Program at Dignity Health in Arizona. She is affiliated with Chandler Regional Medical Center & Mercy Gilbert Medical Center. She is board certificated in cardiovascular disease, internal medicine, echocardiography and nuclear cardiology and is a registered physician in vascular interpretation. Dr. Bond is a well-known spokesperson for the American Heart Association, Go Red for Women Campaign.
Celina Gorre is the Chief Executive Officer of WomenHeart: The National Coalition for Women with Heart Disease. Before joining WomenHeart in 2019, Celina served as executive director of the Global Alliance for Chronic Diseases (GACD). In that role, she led the GACD Secretariat team based in London. Previously, she was the managing director of the Foundation for the United Nations Global Compact where she headed up the private sector funding team and lead the overall development and management of the New York-based nonprofit. She also worked in the field with United Nations Populations Fund and UNICEF in Angola as a senior HIV/AIDS advisor. She consulted with the government of Angola on its HIV strategy, child survival, and nutrition programs, and local companies on their social and community investments. Gorre also has extensive experience developing health and social programs for multinational companies. She has worked for the Global Business Coalition on HIV/AIDS, Tuberculosis and Malaria (now GBCHealth), guiding companies such as Nike, Volkswagen, Colgate, American Express, and Chevron, on their strategy implementation for employees, consumers, and in communities. She also led global training for Gap Inc.'s social responsibility department. She holds a Bachelor's degree in psychology, a Master's in Public Health in epidemiology, both from UCLA and a Master's in Public Administration from Harvard University.
Amy Friedrich-Karnik is the Vice President of Advocacy and Communications at WomenHeart where she oversees the organization's policy, advocacy, communications and marketing efforts to advance support and access to care for women living with and at risk for heart disease. She launched the organization's Advocacy Corps of volunteer WomenHeart Champions, collaborates with partner organizations and coalitions, and leads campaigns to raise awareness of women's heart health. Prior to joining WomenHeart, she was the Senior Federal Policy Advisor at the Center for Reproductive Rights, where she helped lead the Center's federal policy work. She focused on developing and implementing strategies to ensure protection for reproductive rights and access to reproductive healthcare in the U.S, regularly engaged with Congress and coalition allies, and oversaw the Act for Women campaign. Previously, Amy was an independent consultant, providing guidance to non-profit clients on policy and advocacy, development strategies, and project management on women's health and caregiving issues. Before going out on her own, Amy worked at Family Caregiver Alliance and for U.S. Representative Jan Schakowsky. Amy received a Master of Public Policy degree from UCLA. She is chair of the Board of Directors for NARAL Prochoice Virginia Foundation and lives in Northern Virginia with her husband and two children.
Dan Inder S. Sraow MD
Panelist
Medical Director Structural Heart, Dignity Health, Intermediate Chairman Structural Heart
Peggy received her BSN from Grand Canyon University and has been a nurse for almost 30 years. She spent over 22 years as an Intensive Care Nurse both in the SICU and MICU. Six years ago, she established one of the first Structural Heart Coordinator positions at Chandler Regional Medical Hospital and has played a lead role in establishing the TAVR, LAAO, and the new TEER program. She is a member of P.E.O International that helps women advance their education with scholarships and motivates women to achieve their goals. An Arizona native, married and proud of my 3 adult children.
Laurel received my BSN from The University of Arizona in 1984. Her 38 year nursing career includes working Telemetry, Trauma/ICU, CVICU, Cardiac Rehab and Structural Heart Coordinator. She is currently employed as a Co-Structural Heart Coordinator at Chandler Regional Medical Center. Her interest has always been in cardiovascular nursing, maintaining our "organ of life". Laurel is married with three grown children. Her outside interests include traveling, bike riding, skiing and playing cards with friends. She cannot express how important it is to take care of your engine...your heart!!
Julia has been a nurse for nearly 19 years, exclusively in cardiac medicine. She is an electrophysiology and cardiac catheterization laboratory nurse for Dignity Health in Chandler, Arizona. She has a Bachelor of Science in Biology and Bachelor of Science in Nursing from Saint Mary's College, Notre Dame, and holds a national certification in Progressive Care Nursing. Julia has a passion for education, not only for herself, but for fellow nurses, patients, and families, and uses those talents to educate and advocate for women's heart health. She assisted in developing the WomenHeart Program for Dignity Health and serves as the Program Coordinator. She grew up living all over the United States, but has lived in Arizona for 17 years with her husband and two sons. In her free time, Julia enjoys cheering on her sons on the soccer field.
Julia Ann Lee, RN
Panelist
Cardiac Electrophysiology Nurse and WomenHeart Coordinator, Chandler Regional and Mercy Gilbert Medical Centers, Dignity Health Arizona
Noreen spent 15+ years working with families dealing with aging family members who were diagnosed with dementia or other life challenging diagnoses. She was also trained in end of life discussions through Respecting Choices. Her practice goal was always to provide a person to maintain their dignity and live on their terms as much as possible, within safe perimeters. In July, 2019, Noreen had chest discomfort while attending a family party in Illinois. Her cardiac history, including stress tests and echoes had always been negative. She had consistently normal cholesterol and perfect blood pressure. There was a family history of cardiac disease. Noreen's mother had silent heart attacks throughout her life that weren't discovered until within a year of her death, when she was already in heart failure. Two brothers already had stent placements for dramatic "widow makers." Both were treated within minutes of admission to the ER. When she was in the ER, her EKG was normal. Her heart rate was increasing, as it had been since she left the party (per fitbit) and her blood pressure was 180/110. The nurse said it was probably anxiety since the EKG was normal. Noreen was adamant. After 55 minutes, she was admitted to an ER room, and told my cardiac enzymes were elevated. She had an angiogram 19 hours later that revealed a 99% blockage of the LAD, the widower maker.
Noreen Coussens
Panelist
Women Heart Champion, Dignity Health; Retired Professional Geriatric Care Manager/Dementia Care Specialist
Recent Advancements in Heart Valve Disease

12:00 – 12:55 pm ET
MedStar Health cardiac surgeons and interventional cardiologists will discuss recent advances in the treatment of valvular heart disease in this Facebook live discussion, with a Q&A to follow.
Watch the conversation here.
Twitter Chat - The Impact of the Pandemic on Valve Disease Diagnosis and Treatment


1:00 – 2:00 pm ET
Join the Twitter chat to learn more about valve disease and how the pandemic has impacted the detection, diagnosis, and treatment of valve disease. You can also share your organization's resources during the chat. Participate on Twitter by following #ValveDiseaseDay.
Valvular Heart Disease in the Real World : A Patient Friendly Treatment Discussion

2:00 – 2:55 pm ET
This year's Valve Disease Day Flagship Event involves an important panel of experts discussing the latest in valve disease treatment. Panelists will dig into the importance of a multidisciplinary team framework at the Piedmont program, raising patient awareness, the TVT registry and public reporting, and more. Watch here.
Revolutionizing Peer Support for Patients
3:00 – 3:45 pm ET
Mended Hearts® has been supporting patients for 71 years, but has revolutionized the way they support valve disease patients over the past two years. Join us to learn WHY peer support is so vital and how lives are being changed by hearing "You are not alone". Andrea Baer, MS, BCPA, Executive Director of The Mended Hearts, Inc., will be joined by Mended Hearts Peer Supporters to talk about how you can GIVE and GET Support!
Watch this important conversation here.
Andrea is the Executive Director of The Mended Hearts, Inc. She has a Master of Science in Nonprofit Management and Leadership and is a Board-Certified Patient Advocate. Andrea has been a part of the Mended Hearts® organization for 12 years when she founded Mended Little Hearts of Southwestern, PA shortly after her son was born with a congenital heart defect in 2009. She has held a variety of roles including Director of Patient Advocacy and Vice President of Mended Little Hearts. Andrea has been deeply involved in advocacy efforts; working to assure that the patient voice is at the table and to empower patients to become better healthcare consumers and improve their quality of life through support, education, and advocacy. Andrea lives in Pittsburgh, PA with her husband and four children.
Navigating the Patient/Care Partner Journey
4:00 - 4:55 pm ET
Join Heart Valve Voice US in a conversation with patients and care partners who will share their insights for navigating heart valve disease.
Learn from these fabulous patients, care partners, and advocates here.
Susan Strong is the founding President and current Director of Patient Engagement for Heart Valve Voice US, the only patient-lead organization in the country that exclusively focuses on improving the diagnosis, treatment and management of heart valve disease. A champion of patient advocacy and engagement, Susan serves as an AHA Heart Valve Ambassador, a member of the NQF Cardiology Standing Committee, and as a PCORI Ambassador. She has presented the patient perspective on panels at numerous professional conferences including ACC, TCT, TVT, SMDM, and NIH. With a keen focus on meaningful inclusion of patient stakeholders, Susan is passionate about improving patient experience and outcomes through collaborative partnerships in research, healthcare systems and industry. With an extensive network of patient advocates and non-profit organizations, she collaborates with a wide range of stakeholders to help improve processes and policies that impact patient care.
Susan Strong
Moderator
Director of Patient Engagement, Heart Valve Voice
Heart Valve Disease: Raising Awareness of a Deadly but Treatable Disease
5:00 – 5:09 pm ET
The CardioVisual team joins forces with the Heart Valve Disease Awareness Day campaign to build awareness of symptoms and improve diagnosis, treatment, and management of heart valve disease.
Watch and learn more here.
Shannon Goldrick is a registered nurse and clinical educator. Her experience includes working in neurosurgical/COVID-19 intensive care units at North Shore University Hospital, a level I trauma center. With a passion for global and preventative health initiatives, Shannon works on behalf of CardioVisual, a digital heart-health app, to bring greater awareness to cardiovascular diseases and diabetes. Shannon received her baccalaureate degree in nursing from the University of Connecticut @ Storrs and her MSN with a specialization in nursing education at Sacred Heart University.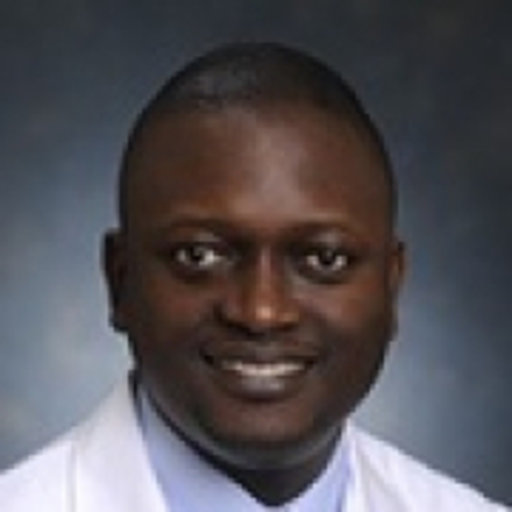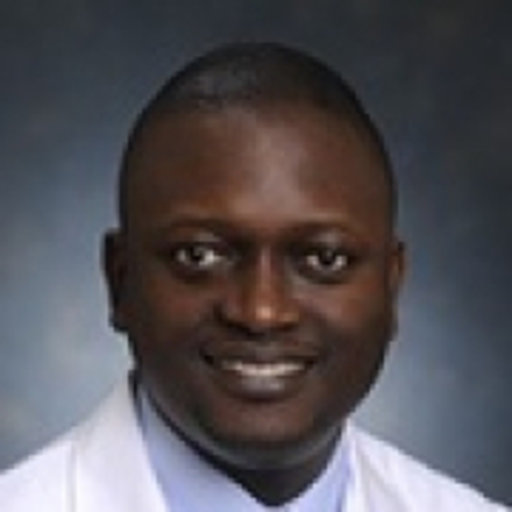 Dr. Alli is an interventional cardiologist at Novant Health. Learn more about Dr. Alli at https://www.novanthealth.org/pf/providers/1053524967/oluseun-alli/about-me.
Ask the Expert: Minimally Invasive Heart Valve Procedures
5:30 – 6:30 pm ET
Join the Co-Directors of Inova's Structural Heart/Valve Disease Program, for an engaging conversation about their comprehensive approach to evaluating the best course of treatment for valve disease.
Get an in-depth look at valve disease here.
Eric Sarin, MD
Cardiac surgeon
Co-director, Inova Structural Heart/Valve Disease Program
Dr. Matthew Sherwood is an interventional cardiology physician board certified in cardiovascular medicine and interventional cardiology. He joined Inova Medical Group with several years of clinical experience. He has a special interest in the management of valvular and structural heart disease. Most recently Dr. Sherwood served as an Assistant Professor of Medicine at Duke University and the Durham VA Medical Center. Dr. Sherwood became interested in interventional cardiology because of the opportunity to treat complex coronary and structural heart disease with the latest technology available to improve patients' lives. His goal is to help patients with structural heart disease live their lives to the fullest, without limitations. A native of Honolulu, HI, Dr. Sherwood currently resides in Arlington, VA, with his wife and children. In his spare time he enjoys running and playing golf.