As many as 11.6 million Americans are estimated to have heart valve disease, and each year around 25,000 people die from the disease. Fortunately, valve disease can usually be successfully treated in patients of all ages.
But successful treatment depends on understanding risk factors, recognizing symptoms, and getting timely treatment. Unfortunately, three out of four Americans report knowing little to nothing about the disease.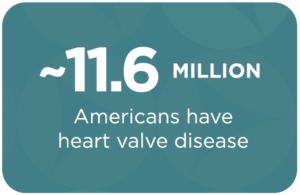 Living with Valve Disease
There are a lot of great resources for people who want to learn more about valve disease, are concerned about their risk factors or symptoms, who have been diagnosed, who are facing treatment, and who are recovering from treatment. The Living with Valve Disease website curates many of these resources, making them available in one easy-to-navigate spot.