Rock from the Heart Benefit Concert with Sebastian Bach
February 24, 2024 @ 8:00 pm

-

11:00 pm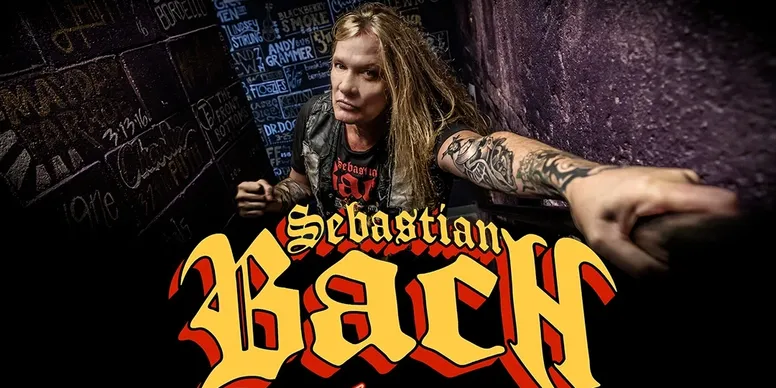 The annual Rock from the Heart concert will raise money and awareness for aortic health while spending the night rocking with multi-platinum recording artist, SEBASTIAN BACH.
Rock from the Heart's mission is to support families from diagnosis to recovery, connecting them with resources and information that is often hard to find. Through concerts and education events, Rock from the Heart uses music to inspire and provide hope to people affected by aortic disease.
Pete and Amy Johnson formed Rock from the Heart after Pete was diagnosed with an aortic aneurysm and aortic valve disease, and they struggled to find consistent information on the disease.
"Music brings people together," Pete and Amy said.
"Awareness is key to survival. Rock from the Heart events help bring the condition to the forefront." Rock from the Heart has been using music to inspire and bring hope to families affected by aortic disease since 2019.
As part of the Rock from the Heart tradition, organization founder and survivor Pete Johnson performs in the opening band, Aortic Fire. People living with heart disease witness a heart surgery survivor up on stage, drumming a full set of rock and roll, and they leave the event filled with hope that they, too, can lead a happy and healthy life after surgery.
Sebastian Bach has sold in excess of twenty million records worldwide as lead singer of his former band, Skid Row, and as a solo artist. Far from just being a multi-platinum recording artist, he has expanded his career over the past decade to include a five-season recurring role on the hit series Gilmore Girls; voice-over work on SpongeBob SquarePants and Robot Chicken; starring roles on Broadway in Jekyll & Hyde, The Rocky Horror Show, and Jesus Christ Superstar; and appearances on ABC's Sing Your Face Off, the comedy series Trailer Park Boys, MTV and VH1. In December 2016 he released his highly anticipated biography titled 18 and Life on Skid Row, which details his life from his birth in the Bahamas to his teenage years in Canada to the music that rocks his life today.
!!